#699: No Mistakes by Patty Smyth
Peak Month: February 1993
8 weeks on CKLG's Vancouver Chart
Peak Position ~ #5
Peak Position on Billboard Hot 100 ~ #33
YouTube: "No Mistakes"
Lyrics: "No Mistakes"
Patricia Smyth was born in 1957 in New York City. In 1981 she became the lead vocalist for the rock band Scandal. In 1982 the band had a minor hit on the Billboard Hot 100 titled "Goodbye To You". In 1984 Scandal had a Top Ten hit with "The Warrior". Unfortunately, tensions within the band led to its break-up by 1985. Subsequently, she gave birth to her first child. Meanwhile, Smyth contributed vocals on four tracks from Don Henley's 1984 album Building The Perfect Beast. In 1987 she released her first solo album Never Enough. The title track climbed to #4 on the Billboard Mainstream Rock music chart and #61 on the Billboard Hot 100. In 1989 Don Henley invited Patty Smyth back to the recording studio and she contributed vocals to one of the tracks on The End of the Innocence.

In 1992 Smyth returned to the recording studio and released a self-titled album, Patty Smyth. The debut single was a duet with Don Henley (of the Eagles) titled "Sometimes Love Just Ain't Enough". The single peaked at #2 on the Billboard Hot 100, and also climbed into the Top Ten in Australia, Canada, Ireland and Norway. Her next release from her album was "No Mistakes".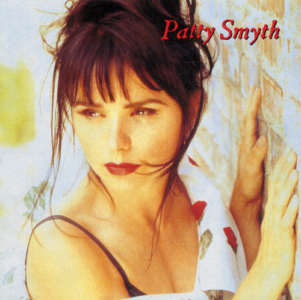 "No Mistakes" included uncredited harmony vocals by Don Henley. "No Mistakes" was co-written by Patty Smyth, Columbia Records producer Rick Chertoff, and Hooters co-founders Eric Bazilian and Rob Hyman. "No Mistakes" is a song about someone looking back on a relationship that has ended. They remember watching her partner while he is sleeping. She wants to wake him up and tell him she's sorry. But when during the day when they are awake, she wonders why "I'm just so hard on you." Looking back she concludes "we did the best we could." But sometimes the amount of effort to make the relationship work calls into question whether the the relationship is the right fit for the couple: "It takes what it takes and sometimes it takes much more than it should."
In an article titled "5 Signs You're Putting Too Much Effort Into A Relationship That Isn't Working," Rachel Shatto makes several observations. One sign that a relationship isn't working is that it is a source of constant anxiety. You've got a knot in your stomach, and you know that the relationship dynamics are the reason. Another signal is that "you've started overanalyzing everything." And you look for evidence that things are going well, despite lots of evidence that something is missing. Another tell-tale sign is "You have to work to get your feelings acknowledged." Rachel Shatto quotes several dating experts that suggest someone in a dating relationship ask themselves: "How sympathetic are they to your concerns?" If the person you are dating tells you that you're being "too sensitive," or make excuses, you are likely not on the same wavelength or even heading in the same direction. Another red flag is if you are the one who always has to initiate affection or reaches out to communicate. Maybe they just aren't invested in the relationship. Time to call a spade a spade. A fifth red flag Rachel Shatto identifies is that "You work around their schedule – always." She quotes relationship counselor Sonya Schwartz who remarks "There is nothing wrong with adjusting your schedule to see your partner if they have a busy period, but if it's only you adjusting your schedule regardless of how busy they are, that's a big red flag your partner isn't as interested in this relationship as you are."
In Patty Smyth's song "No Mistakes", we don't know what the actual problems are in the relationships that ends up being too much effort for the couple to make it last. We don't know what she wants to tell him she's sorry about. We don't know why she is hard on him over and over again. But the song offers us a chance to check in with ourselves if we are in a relationship, and to ask ourselves how satisfied we are. Patty Smyth tells us that whether a relationship ends or lasts, there are no mistakes in love.
"No Mistakes" peaked at #5 in Vancouver (BC), #9 in Minneapolis/St. Paul. Internationally, the single peaked at #3 in Port St. Johns in the Republic of Transkei.
In 1994 Patty Smyth co-wrote "Look What Love Has Done", a song that was included in the 1994 science fiction-comedy film Junior. The song was nominated for a Grammy Award, and also received an Academy Award nomination. In 1998 her song "Wish You Were Here" was included in the film Armageddon. She got remarried in the mid-90s and with that marriage came her new husband's children. Suddenly, together with the new children she gave birth to, and the ones he already had, she was mother to six children. Looking back on that time she told Cryptic Rock in 2018, "Although I continued to write songs, but all of a sudden I had a kid, then another kid, then I had all my husband's kids; then it was like I was drowning in kids. Then I went back to do a greatest hits record, around 1998."
In 2004 Scandal reunited and in 2011 released a non-album single of the Christmas carol "Silent Night".
Most recently, Patty Smyth has released a solo Christmas album in 2015 titled Come On December. In 2018 Patty Smyth performed a number of concerts in New York City.
August 3, 2020
Ray McGinnis
References:
"Interview: Patty Smyth," Cryptic Rock.com, January 10, 2018.
Rachel Shatto, "5 Signs You're Putting Too Much Effort Into A Relationship That Isn't Working," Elitedaily.com, October 24, 2018.
For more song reviews visit the Countdown.