#361: You Y'Look Good by Joani Taylor
Peak Month: March 1977
11 weeks on Vancouver's CKLG Chart
Peak Position ~ #4
Peak Position on Billboard Hot 100 ~ did not chart
YouTube: "You Y'Look Good"
Joani Taylor is a local Vancouver treasure. She told a music critic "I was born in Vancouver. My dad was a singer and my brother is a singer and a drummer and I've been singing everything from jazz to funk to R&B – I even teach a little hip-hop and country – so I'm just all over the map. But my love has always been with jazz and I think that's because of the depth of emotion I use when I sing and it allows me to really express myself in the fullest way." In an interview with Vancouverjazz.com in August 2008, Taylor told Cory Weeds "The home I grew up in was so full of music that I was very surprised when I was at a friends home and I couldn't see a piano anywhere. I thought everyone was like our family. My parents would have parties with a house full of musicians and singers. My brother Jim and I figured out pretty fast that we could get to stay up late if we sang. We've talked about why we grew up to be musicians and I believe we all have talent, it's just what we're exposed to and in our case our father being a very good singer and doing occasional gigs, it was all in his eyes. When he sang, when he listened to music it was his deep passion for it that was so intriguing to me and he loved it when we sang. I have been on stage since I was 3 years old. I have a recording from a performance when I was four. I always knew I would be a singer, always."
Taylor had her first professional taste of the stage at the El Mocambo nightclub in Burnaby when she was just sixteen. And at the young age of sixteen, Joani Taylor was singing at Isy's Supper Club at 1136 West Georgia Street in downtown Vancouver. She opened for recording artists like Stevie Wonder and Little Richard. She sang at the club until she was 21-years-old. In 2008, Taylor told Gary Barclay with Vancouver's Lifestyle Magazine, "I didn't get to open for Sarah Vaughan because they didn't have a female singer open for a female singer, but I sat with her every night. All the people I've met through years, like Cannonball Adderley and Joe Zawinul and all those people, they were friends. They weren't people that I thought of as building a career, of using in any way. Not that that's a bad thing, to use and take advantage of your friends. That's what friends are for. I mean we like to help each other. I do. But I never thought of asking anybody to help me. The thrill of opening for certain people or being around – all the people I've worked with have taught me so much. It doesn't matter if they're big names or not. Sometimes it's even better when they're your friends or they become your friends, especially in jazz because it's all about trust."
Joani Taylor was fortunate in meeting some of the best jazz musicians from a young age when her father would take her to a club. When she was about fourteen, Taylor recalls her "introduction to jazz was Thelonious Monk. My dad took me to the old, old, old Cellar – one of the original Cellars – and I was just taken with everything. The music was so crazy and fun to me. The Thelonious Monk intervals and melodies really shouted out to me – and I think it was Ray Sikora's big band that was playing – and so I was just so happy to hear this music. But when I met Cannonball Adderley … he is the centre of what I try to go for in jazz but, you know, I'll never reach his knowledge or his mastery in his instrument. He was such a giant. He entertained; he was funny; he was a great educator, as well. He was such a gentle man, and so giving, that that really came through in his playing. And that's what I relate to: the heart. You know, when you pick up your horn and your heart starts to pour into it. And that's what he did. He made me feel like he was my uncle or a dear old friend. … And I didn't really know very many people who were like that. … It's more than music; it's about life. The music is not what we do but what we are. Especially, when we talk about jazz, we're talking about something deeper."
She credits her influences while growing up "came from whatever my family played — which was Frank Sinatra, Tony Bennett, Judy Garland, Doris Day, Ella Fitzgerald, Sarah Vaughn, Sam Cooke." She also remembers playing Aretha Franklin albums and later Ray Charles and Roberta Flack.
What Joani Taylor didn't know until sometime in her adult years was that she was dyslexic. She told Vancouverjazz.com she was put in groups for "slow" learners in her elementary school. The worst of it was that she failed "grade seven in school and all my friends moved ahead of me. That was when I gave up and just put in time at school. In grade nine I was appearing on TV and radio and making more money than any of the girls at school so they disliked me for that. I was miserable, I quit in grade 11 near the end of that year."
Of her early professional experiences, Joani Taylor recalls that as early as Grade Nine "I was on LET'S GO, a [CBC] show that offered the top songs of the day. Tom Baird was the musical director and I remember singing Dusty Springfield tunes. The show was on for a couple of years. Though I wasn't on every week I did quite a few. There were other little half hour radio and TV shows that I would guest on, too. I thought at the time that if I was good enough for the musicians to like my work I'd get more, and that's what happened. I worked at a place called "The El Mocombo"… I was only supposed' to be there for one week. The owners of the place took an ad out for my appearance but could get it cheaper apparently if they could remove one letter. So they took the E off of JOANIE and left me JOANI. Then I was held over for 13 weeks so my name was from then on Joani — I legally changed it."
Taylor also told Vancouver's Lifestyle Magazine "My school of jazz was the terrifying school of jazz. It was the hard knocks. It was onstage school. There was no lovely Cap College, where I could go and be coached and groomed and all that stuff. You get out there with the greatest players and you take these huge risks and you have a great night or you have a horrible night or a horrible moment or a big crash but you had to take those risks."
When Joani Taylor was 21 she married fellow musician and keyboardist Bob Murphy, who she'd met when she was 16. In 1970 she released her debut album titled Joani, credited to Joani Taylor with The Dave Robbins Orchestra and the Numerality Singers. The album of covers included the Beatles' "With A Little Help From My Friends" and "Here, There and Everywhere", the Fifth Dimension's "Paper Cup", and Dionne Warwick's "Alfie".
A band called Skylark was formed in Vancouver in 1971. Joani Taylor told Vancouverjazz.com in 2008 "I was in a band called Skylark since it's conception. It was a band created by David Foster's wife, BJ Cook. She put the band together. A funky, organic, pop band featuring a lot of vocals. There was BJ (she was a good singer), me, Flip Arellano — all on lead and background vocals. David Foster on keys, Steve Pugsley on bass, Doug Edwards on guitar. Everyone sang except the drummer." In 1972 Skylark had an international hit with "Wildflower".
In August 1973 Joani Taylor was part of the cast on the mini-series summer variety TV program The Judy And Jim Show on CBC, along with Pat Hervey. The brother and sister singing team of Judy Ginn and Jim Walchuk starred in this series of three programs with an accent on Canadian/Ukrainian music and comedy.
In 1975 the CBC released an album featuring four songs each by different emerging performers, including Lisa Dal Bello and Joani Taylor. The four songs Joani Taylor sang were all written by Joseph Fahrni, including "Flyin' Angel", and "Harbour In The Storm".
Also in 1975, Taylor contributed backing vocals on an album for the Vancouver rock-funk-soul Hans Staymer Band.
In 1977 she released a single from the musical The Flying Angel titled "You, Y'Look Good".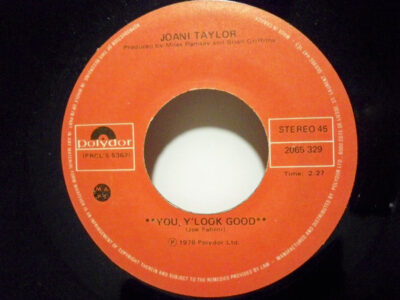 "You, Y'look Good" was written by Joseph Fahrni. In 2013, Joani Taylor wrote on a YouTube.com comment thread about the song "It was written for a musical, The Flying Angel, by Joseph Fahrni. He worked as a longshoreman but was a writer. It was then recorded as a single… Then it was acquired by Buick for their [1977] commercial. And at the same time was released by Polydor records in Western Canada only. [Joani Taylor's "You, Y'Look Good"] sold a very large amount of records for its narrow distribution in that day."
Joseph Fahrni had co-written a song with Howie Vickers (formerly with The Collectors) titled "Brother Eddie" that was recorded by Skylark on their 1972 self-titled album. The lyrics for "You, Y'Look Good" are:
Blue jean jacket, Bogart coat
biker shades or black Borsalino,
it's you I love, you know.
Hey you know that I love your Brando T-shirt,
toothy grin, funeral suit,
or only just your skin.
With me your look is in,
always in.
'Cuz you look good darlin'. I don't care.
Ooo, you look so good baby,
whatever you wear.
Winter spring, honey anything, summer fall,
anything at all, you can't hide,
the you you've got inside.
Faded work shirt, toque chapeau,
dirty socks or suit from Saville Row,
it's all the same you know.
Hey you know, that I think that
You look good darlin'. I don't care.
Ooo, you look so good baby,
whatever you wear.
Winter spring, honey anything, summer fall,
anything at all you can't hide,
the you you've got inside.
"You, Y'Look Good" is a song about letting the "you" inside yourself out for everyone to see. It's a song about someone who is comfortable in their own skin and is guileless in their natural appeal and confidence. In fact, they look good in all fashions from formal to casual or even just in their skin.
The song references a range of popular iconic "looks." These include "blue jean jacket," something James Dean popularized in the 1955 film Rebel Without A Cause (along with a red bomber jacket). The lyrics reference a "Bogart coat." This is inspired by film actor Humphrey DeForest Bogart who was born in New York City in 1899. Bogart appeared in over seventy films between 1928 and 1956. He was nominated three times for Best Actor at the Academy Awards, winning the Oscar in 1951 for his part in African Queen. Bogart was known for wearing a double breasted suit jacket in The Maltese Falcon, and a bright-white tuxedo jacket in Casablanca. But he also wore trench coats seen in Casablanca and other films. In 2016 the British luxury-clothing manufacturer and retailer Aquascutum introduced their Humphrey Bogart Trench Coat for the public.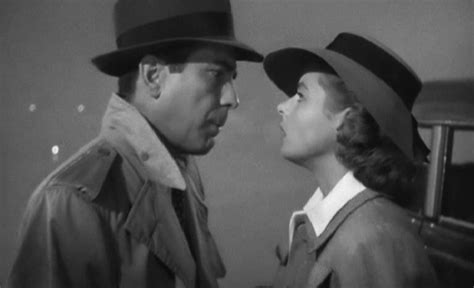 "Biker shades" became iconic in the 1969 film Easy Rider, starring Peter Fonda and Dennis Hopper.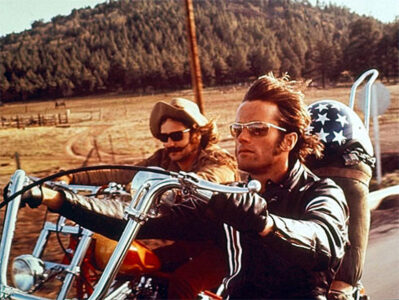 "You, Y'Look Good" also mentions "Borsalino." Borsalino is the oldest Italian company specializing in the manufacture of luxury hats since 1857. Giuseppe Borsalino created a "black Borsalino" felt hat is a classic look. By the eve of World War I, Borsalino was producing over 2 million hats a year. Borsalino hats were featured in many Hollywood films, including the iconic final scene with Humphrey Bogart and Ingrid Bergman in Casablanca. Al Pacino wore a black Borsalino in The Godfather (1972). And Robert Redford wore a Borsalino in The Great Gatsby (1974).
As well, the Taylor song lists "Brando t-shirts" among the fashion styles the guy she's singing about looks good in. Marlon Brando Jr. was an actor in Hollywood films, born in 1924 in Omaha, Nebraska. By the age of twenty he was appearing on stage on Broadway. In 1947 he was cast in the role of Stanley Kowalski in the Tennessee Williams Broadway play A Streetcar Named Desire. Brando appeared in the 1951 film sporting t-shirts that were heat-shrunk to fit his chest. Suddenly, American men switched from wearing loose fitting t-shirts and bought t-shirts to show off their torsos.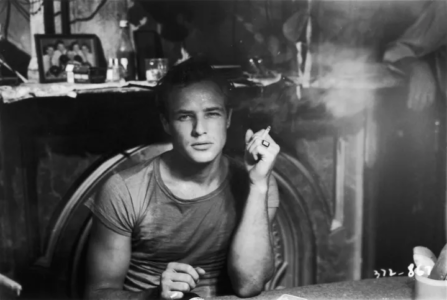 Within the list of fashions in "You, Y'Look Good" is a "toque chapeau." Originally, a 15th century word in Brittany (France) for knitted cap, it has been a popular style of headwear – especially in the winter – in Canada since 1870. The toque [also spelled tuque] was the preferred hat among French and Métis fur-traders.
Saville Row is a street in the affluent Mayfair neighborhood of London, known for its bespoke – suit cut and made to individually fit for the customer, and made by hand – tailoring shops. Each "bespoke" suit is "discussed in advance" between the customer and the tailor. Tailors started doing business in the area in the late 18th century, and on Saville Row itself starting in 1803. Henry Poole, the creator of the tuxedo, opened an entrance on Saville Row in 1846.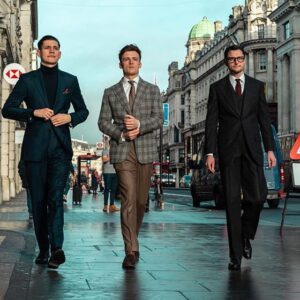 In 1968 the Beatles' Apple Records opened a recording studio at 3 Saville Row and subsequently recorded their Let It Be album.
"You Y'Look Good" peaked at #4 in Vancouver (BC) and #11 in Ottawa (ON).
In 1989 she released a solo album titled Absolutely Joani Taylor. In 1992 Joani Taylor provided some backing vocals on Paul Janz album Trust.
In 2002, Taylor released an album titled The Art Of The Jazz Ballad. It was nominated for a National Jazz Award in the Best Jazz Vocal category. In 2003 Joani Taylor teamed up with local Vancouver jazz musician Ross Taggart to record a jazz version of "You Y'Look Good" from the album A State of Grace.
Taylor also released in 2002 an album titled The Wall Street Sessions. In 2003 it got her nominated for a Juno Award in the Best jazz Vocal category. The album featured Taylor's treatment of "Too Close For Comfort", Gene Pitney's "Town Without Pity", John Lennon's "Imagine" and Johnny Mathis' "When Sunny Gets Blue".
And in 2008 Taylor released a jazz album titled In My Own Voice. Steve Getz, writing for The Jazz Network in May 2009 remarked "'Take Five' is a surprise! Who better to breathe some new life into the Brubeck standard! This is a funky and playful rendition, with some sprinklings of 'Rap Jazz',as I call it, with the addition of rapper Jay Kin on the track! Now that's some real musical and fun loving creativity! Joani shows she is a competent scat singer on 'Lucky In Love'."
In advance of her sixth studio album, In My Own Voice, Taylor's bio from her website stated "Joani has flown worldwide to bewitch audiences in concerts and festivals. She has won nominations and awards for her work in both Canada and the U.S. She has had a hit single and recorded five albums, not including the compilations she has been featured on."
In 2018 Joani Taylor released her seventh album In A Sentimental Mood, recorded live at The Cellar jazz club in Vancouver in 2017. It featured the standards "Alfie", "Lover Man", "A Ghost Of A Chance" and more.
Over the decades, Joani Taylor had worked with Bryan Adams, Jon Bon Jovi, Tom Jones, Little Richard, David Foster, Miles Davis, Cannonball Adderley, Fraser MacPherson, and Moe Koffman. She has also appeared in numerous Vancouver International Jazz Festival stages, and performed on stages across Canada and in the United States.
Starting in January 2021, Joani Taylor will be among the presenters in an online Vocal Masters course at Peninsula College in Port Angeles, in Washington State.
January 15, 2021
Ray McGinnis
References:
Gary Barclay, "Vancouver Jazz Profiles: Joani Taylor," Vancouver's Lifestyle Magazine, September 2008.
Joani Taylor, "Take Five" feat. Jay Kin, 2008.
Diane Urbani de la Paz, "Vocalists Still Singing Online Despite it All," Peninsula Daily News, December 31, 2020.
Cory Weeds, "Joani Taylor interviewed by Cory Weeds," Vancouverjazz.com, August 2008.
Blane Allen, "CBC Television Series, 1952-1982," Queens' Film and Media, 1996.
Buick Commercial (with "You, Y'Look Good" on audio track), 1977.
"Aquascutum Pays Homage to Humphrey Bogart with Trench Coat," TheFashionisto.com, May 10, 2016.
Raffaella Celentano,"Borsalino: the Story of the Hat Worn by All Hollywood Stars," SnapItaly.it, June 24, 2018.
James Cave, "How To Look Like Marlon Brando In A T-Shirt," Huffington Post, October 6, 2015.
Daisy Woodward, "History of Style: Saville Row," Topman, November 8, 2012.
"Vancouver's Official Music Survey," CKLG 730 AM, Vancouver, BC, March 22, 1977.
For more song reviews visit the Countdown.