#972: What A Surprise by Johnny Maestro
Peak Month: June 1961
8 weeks on Vancouver's CFUN chart
Peak Position #6
Peak Position on Billboard Hot 100 ~ #33
YouTube.com: "What A Surprise"
Lyrics: "What A Surprise"
John Mastrangelo was born in New York City in 1939. He began his career in 1957 as the original lead singer of the Crests, one of the first interracial groups in the music industry. Initially, The Crests had three African American members (one female), one Puerto Rican, and one Italian American (Johnny Maestro). Patricia Van Dross, older sister to famed R&B singer Luther Vandross, sang with Johnny Maestro while The Crests were signed to the Joyce Record label. Before The Crests signed with Coed Records, Patricia left the group because her mother didn't want her 15-year old daughter touring with the older guys. After a regional hit with "My Juanita"/"Sweetest One" on the Joyce label, The Crests charted a song titled "Pretty Little Angel" that was a Top 20 hit in Buffalo, New York, in May 1958. Their follow-up hit, called "16 Candles" climbed to #2 in early 1959 on the Billboard Hot 100 and #9 on CKWX in Vancouver.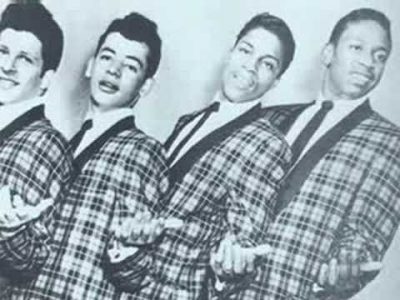 "16 Candles" almost missed being a hit. In 1958, Coed gave the Crests two songs for their second single. The first was "Beside You", a standard doo-wop tune that was expected to get radio airplay. "That song was more in tune with what was happening on the radio back then," Johnny Maestro recalled, "the real rhythm and blues doo-wop stuff. It had more harmonies, I think. It tended to lean more toward what was happening." The flip side was "16 Candles", a teen birthday theme that Maestro remembers as "a little classier," brought in by staff writers Dixon and Allyson Kent. Alan Freed of New York's WINS and Dick Clark on ABC-TV, were two of the most influential deejays in America, and they liked "16 Candles" a lot more than "Beside You". They both played the song incessantly. Soon other disc jockeys began playing that record, which led teenagers to start buying it, which led to the song becoming #2 in America.
From December 1958 to December 1960, The Crests charted four songs into the Top Ten in Vancouver, while just their one big hit, "16 Candles", was the lone Top Ten charted song in the USA. Their other Top Ten singles in Vancouver were "Step By Step" "Trouble In Paradise" and "Isn't It Amazing." Between "Step by Step" and "Trouble in Paradise". Coed released the single titled"The Great Physician" under the name Johnny Masters. Though the single was a commercial failure, Maestro left The Crests to go solo.
Johnny Maestro's label, Coed Records, released singles by him variously credited to Johnny Mastro, Johnny Masters and Johnny Maestro. In the USA, Maestro was unable to reach the Top Ten as he had with The Crests. But his two Top 40 hits in the USA climbed into the Top Ten in Vancouver. The first, "Model Girl", peaked at #6 in Vancouver, though it stalled at #29 on the Billboard Hot 100.
Maestro's next single was "What a Surprise".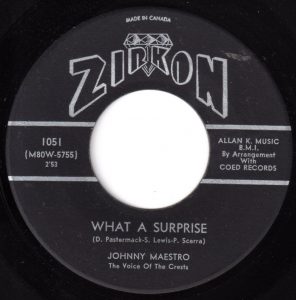 "What A Surprise" is the story of a guy who is slow on the uptake and back of the pack in recognizing a surprise party is being planned for him. Seeing his girlfriend with his best friend, he feels jealous. He assumes they are secretly, romantically, involved. After following them back to her home, he sees all their mutual friends enter and is bereft that everyone's been invited to some occasion except for him. After bursting into tears as he hides in the hallway, he finally bursts into his girlfriend's home. He wants to find out where things stand in their relationship. As he bursts in, he's greeted by his girlfriend who shouts out to him, "Happy Birthday." Then, it finally dawns on him that he has burst in on his own surprise party.
In her 2015 book, Rising Strong, Brené Brown explores the importance of being aware of the conclusions we reach in relation to specific events and situations. She stresses how essential it is that we separate what we know to be factually true from our habits of filling in the gaps with guesswork and inferring meaning where other reasonable explanations are possible. Brown cites the research of neurologist, Robert Burton. In Burton's book, On Being Certain: Believing You Are Right Even When You're Not, he analyses why human beings jump to conclusions, and why this can become so ingrained and habitual. Burton found that our brains reward us with dopamine whenever we perceive and finish a pattern, as well as when we fill in the gaps and gain an understanding about something. Unfortunately, the difficulty is we don't have to be correct to receive this infusion of dopamine. We only need to believe we're correct. Feeling certain about our perceptions is more important than being accurate.
Consequently, when a good friend doesn't get back to us in response to an email, voice mail or a text message within the timeframe we expect a reply, we tell ourselves that our friend "must be upset with us about something." Reaching this conclusion may even be a catalyst for apprehension and distress at the perceived rupture in the friendship. However, the certainty we feel about the conclusions we've reached will give us a sense of satisfaction. In the case of the fellow in Johnny Maestro's "What A Surprise," he's jumped to conclusions about his girlfriend and his best friend getting romantically involved. He hides in a hallway outside her door, breaks down and cries. His certainty is upsetting him. However, his certainty in the case he's building is driving his actions.
According to the Online Etymology Dictionary, the phrase "surprise party" dates back to 1826 and was in reference to a stealth military detachment. The festive meaning of a surprise party dates back to 1857. However, this was for a gathering of members of a congregation at the house of their preacher "with the ostensible purpose of contributing provisions… for his support." In addition to being called a "surprise party, it was sometimes called a "donation party." In time, the custom was adapted for surprising people who were marking a birthday.
"What A Surprise" climbed to #6 in Vancouver, #2 in Tuscon, Arizona, and Tampa, Florida. But it was shut out of the Top 30 in most radio markets in the USA.
Maestro's next single, "Mr. Happiness" was a Top 20 hit in Vancouver in August 1961, and Top Ten in Tuscon, Arizona. Billed now as Johnny Maestro and The Coeds, the constant changes in how he was billed may have been confusing for some of his fans as well as the DJ's who'd spin his records. In the summer of 1962 Johnny Maestro had a minor hit co-written by Barry Mann and Cynthia Weil titled "Before I Loved Her" which got some chart action in California and New York. In July 1963 Maestro scored a Top 20 hit called "Over The Weekend" in Hermiker, New York.
In 1965, billed as Johnny Maestro And The Crests, "I'm Stepping Out Of The Picture" was fated to not even step into the pop charts. With the British Invasion, teen record buyers weren't interested in hearing the latest record from a late 50's doo-wop group. After leaving Coed Records in 1962, Johnny Maestro recorded with Zirkon Records, United Artists, Scepter Records, Apt Records and Parkway Records. But changing record labels didn't get him the success he hoped for as all nine singles released after "What A Surprise" failed to enter the Billboard Hot 100.
Maestro later started a group called The Brooklyn Bridge and had a Top Ten hit in 1969 called "The Worst That Could Happen".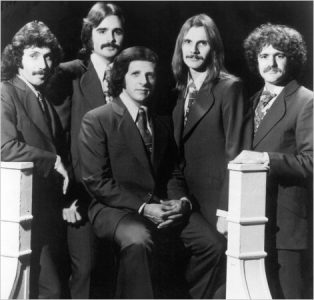 The Brooklyn Bridge made many appearances on TV, including as guests on The Ed Sullivan Show, The Mike Douglas Show and the Della Reese Show. The Brooklyn Bridge continued to perform until 2010, the year Johnny Maestro died.
On May 9, 2012, Congressman Jerrold Nadler of New York paid honor to Johnny Maestro in the chambers of the House of Representatives of the United States of America. Maestro was born and grew up in the Nadler's Congressional district that encompasses Maestro's childhood neighborhood.
October 25, 2017
Ray McGinnis
References:
Patrick Prince, "Spend time in the presence of a master: Johnny Maestro," Gold Mine Magazine, Iola, WI, April 19, 2011.
Dennis Hevesi, "Johnny Maestro, Brooklyn Bridge Singer, Dies at 70," New York Times, March 26, 2010.
Andrew Scott, "J.T. Carter, an Original Member of Doo-wop's The Crests, Still Living in Harmony," Pocono Record, Stroudsburg, PA, September 3, 2012.
Burton, Robert. On Being Certain: Believing You Are Right Even When You're Not. St. Martin's Griffin, New York, NY, 2009.
Brown, Brené. Rising Strong: How the Ability to Reset Transforms the Way We Live, Love, Parent, and Lead. Random House, New York, NY, 2017.
"Surprise" definition, Online Etymology Dictionary.
"C-FUN-Tastic 50," CFUN 1410 Am, Vancouver, BC, June 3, 1961.
For more song reviews visit the Countdown.