#158: Mecca by Gene Pitney
Peak Month: November 1963
13 weeks on Vancouver's CFUN chart
Peak Position #2
Peak Position on Billboard Hot 100 ~ #12
YouTube: "Mecca"
Lyrics: "Mecca"
Gene Pitney was born in 1940 in Hartford, Connecticut. He was a songwriter who became a pop singer, something rare at the time. Some of the songs he wrote for other recording artists include "Rubber Ball" for Bobby Vee, "He's A Rebel" for The Crystals and "Hello Mary Lou" for Ricky Nelson. Pitney was more popular in Vancouver than in his native America. Over his career he charted 14 songs into the Top Ten in Vancouver, while he only charted four songs into the Top Ten on the Billboard Hot 100. Curiously, only two of these songs overlap: "(The Man Who Shot) Liberty Vallance" and "I'm Gonna Be Strong". Surprisingly "Only Love Can Break A Heart", which peaked at #2 in the USA, stalled at #14 in Vancouver, and "It Hurts To Be In Love" stalled at #11 in Vancouver while it peaked at #7 south of the border.
Pitney fronted a doo-wop group in his teens at high school called Gene & The Genials and for his next group called The Embers. He was influenced by the doo-wop group, The Crows, and by R&B singer Clyde McPhatter who was the lead singer for The Drifters. He also recorded in 1959 under the alias of Billy Bryan to record "Cradle Of My Arms". In 1959, Pitney also one half of the duo Jamie & Jane who recorded "Snuggle Up Baby" and "Faithful Our Love".
He was signed up with to songwriter Aaron Schroeder's new label, Musicor, in 1960, Pitney scored his first chart single. The disc climbed to #39 on the Billboard Hot 100. The self-penned "(I Wanna) Love My Life Away", on which he played several instruments and multi-tracked the vocals, climbed to #5 in Vancouver.
Next, Gene Pitney scored a #5 hit on CFUN with "Town Without Pity" in the winter of 1961. He followed up in the spring of 1962 with "(The Man Who Shot) Liberty Valance," which peaked at #4. The song shares a title with a 1962 John Ford western with the same title, The Man Who Shot Liberty Valance, starring John Wayne. However, Gene Pitney's "Liberty Vallance" wasn't used in the film due to a publishing dispute between Famous Music and Paramount Pictures.
In 1962, Pitney's highest-charting hit in the USA, "Only Love Can Break a Heart", was kept out of the #1 position by The Crystals recording of Pitney's composition, "He's A Rebel". And in the spring of 1963, Gene Pitney had his highest charting song in Vancouver titled "Mecca".
"Mecca" is a song that evokes the name if the holiest city in Islam, Mecca [Mekkah] in Saudi Arabia. Mecca is the site of the annual Hajj pilgrimage. This involves going to Masjid al-Haram (Great Mosque of Mecca) and The Kaaba [cube] inside the mosque. The pilgrimage is a mandatory religious duty for member of the Muslim faith to make at least once in their life. But the 'Mecca' in this song is "the brownstone house where my baby lives" across the street. A 'brownstone' is a type of sandstone from the Triassic-Jurassic period between 250 million and 145 million years ago. It is found in parts of northern Wisconsin, Connecticut, Pennsylvania, New Jersey and in Wales. Before concrete was made widely available, brownstone was a building supply material of choice for residential and commercial construction in the eastern regions of the United States and Canada.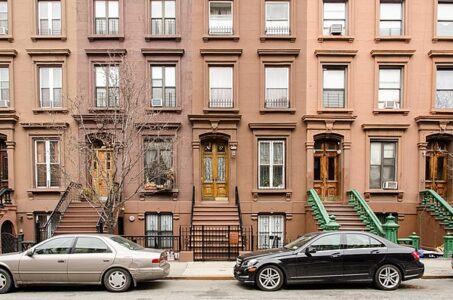 In "Mecca", the singer tells us "each morning I face her window and pray that our love can be." (For people in the Muslim faith, when they pray – wherever they live on the globe – they pray facing Mecca). The young man and the young woman live just across the street from each other. But there is an obstacle: "her folks say we're too young to know of love." Nonetheless, he declares "she's my dream goddess and her ruby lips are so divine…I worship at her shrine."
The co-writers for "Mecca" were John Gluck Jr. and Neval Nader. The former was born in 1925 in Cleveland. He was a song-plugger for a New York music publisher for three years, and joined ASCAP in 1954. By 1953 Gluck started to have his songs recorded by The Mills Brothers, Brenda Lee, Rusty Draper, Steve Lawrence, the Diamonds, the Flamingos, the Poni-Tails, Jay & the Americans, Bobby Vinton, Connie Francis, the B-side "I Don't Wanna Know" to the Bernadette Carroll A-side "Party Girl", the Hollies, the Cowsills and others. John Gluck Jr. is most remembered for co-writing the number-one 1963 hit for Lesley Gore, "It's My Party". Gluck died a month short of his 75th birthday in 2000.
Neval Abounader was born in Utica, New York, in 1917. He served in the South Pacific including Pearl Harbor during WWII as a member of the U.S. Army Air Corps. After the war, he took the pseudonym of Neval Nader and began to write songs. In addition to Gene Pitney's "Mecca", Nader's songs were recorded by The Fleetwoods, The Tokens, Patti Page, Eddie Rambeau, Bobby Vee's 1962 Top 20 hit "Punish Her" with John Gluck Jr., Bobby Vinton, Andy Williams, Tom Jones, Richard and the Young Lions "Open Up Your Door", Eric Burdon & the Animals, the Bobby Fuller Four and others. Additionally, Neval wrote poetry, plays and books both published and unpublished. His pastels were marketed under the name Screwloose LaTrec. Nader died in 2009 at the age of 92.
"Mecca" peaked at #1 in Grande Prairie (AB), #2 in Vancouver (BC), Honolulu, and Montreal, #3 in Boston, Regina (SK), and Worcester (MA), #4 in Newport News (VA), Grand Rapids (MI), and Mobile (AL), #5 in Springfield (MA), Hartford (CT), Fort St. John (BC), Portland (ME), Pendleton (OR), and Peace River (AB), #6 in Erie (PA), Chicago, and Houston, #7 in Miami, #8 in Wilkes-Barre (PA), Dover (NH), Butte (MT), Baltimore, and Fort Worth (TX), #9 in Milwaukee (WI), and #10 in San Antonio (TX) and Des Moines (IA). "Mecca" also peaked at #7 in Australia.
Pitney's next single release was the double-sided "True Love Never Runs Smooth"/"Donna Means Heartbreak".
While he enjoyed a string of Top 40 hits in both Canada and the USA between 1961 and 1965, his star began to fade. Pitney was very much identified with the Brill Building sound and increasingly seen as a pre-British Invasion pop singer out of step with the times. One of the Top 20 hits Pitney enjoyed in Vancouver in 1964 was "Who Needs It". Another was "Hawaii". Pitney tended to get better chart runs in Vancouver than in his native home in America. This included "I'm Gonna Be Strong".
Another song that did very well for him here on the Canadian West Coast was a psychedelic tune in 1968 titled "Animal Crackers (In Cellophane Boxes)". Also in 1968, "She's A Heartbreaker", reached #16 on the Billboard charts and #5 in Vancouver. After that Gene Pitney faded from view, at least in North America.
In 1974, he had a #2 hit with a song called "Blue Angel" in Australia. This was not a remake of Roy Orbison's "Blue Angel" from 1960. Pitney's last hit on the UK charts came in 1989, after an absence of 15 years, when he and Soft Cell singer Marc Almond recorded a duet version of "Something's Gotten Hold of My Heart" by British writers Roger Cook and Roger Greenaway. The song had been a #5 hit for Pitney in 1967. Pitney's duet with Almond brought him his first #1 hit in the United Kingdom, in January 1989. The single remained at the top for four weeks, and also went to #1 elsewhere in Europe.
Pitney died of a heart attack in 2006, at the age of 66.
May 30, 2022
Ray McGinnis
References:
Gene Pitney bio, Gene Pitney.com
Adam Sweeting, "Gene Pitney: Chart-topping Singer and Songwriter Whose Quavering Tenor Won him a Loyal Fan Base," Guardian, UK, April 6, 2006.
"Hello Mary Lou," Song Facts.com
Gene Pitney, Rock and Roll Hall of Fame.com
Alex Petridis, "Life After Tulsa," Guardian, UK, 2003.
Gene Pitney, Only Love Can Break A Heart, track listing, Discogs.com
Tarling, Brian. Vancouver's Charted Songs. vancouverschartedsongs.ca, 2014, pp. 216-217.
"Neval G. Abounader – Obituary," Observer-Dispatch, Utica, NY, August 21, 2009.
"Marking the Qiblah: Facing Makkah (Mecca) for Muslim Prayer," Learn Religions.com, June 25, 2019.
Zachary Solomon, "NYC Brownstone History: How the Brownstone Became a City Classic," Streeteasy.com, October 5, 2018.
"C-FUNTASTIC FIFTY," CFUN 1410 AM, Vancouver, BC, April 27, 1963.
For more song reviews visit the Countdown.